Viewer
controlled,
Lights
A fully customizable control system for streamers.Watch demo.
Lumia Stream Rewind 2022
Thank you all for being part of Lumia Stream
Make your screen interactive
With HUDFX
What is HUDFX?
HUDFX are our created effects for the Lumia Stream HUD. With the HUD you can play HUDFX directly on your screen. This makes your stream a lot more immersive as your users can send funny videos or jump scares directly on your screen in your face.
Learn more
How do I benefit from Lumia Stream HUD?
You can use it to upgrade your stream engagements by allowing your viewers to block your vision, trigger alerts directly on stream, and even scare you in the middle of the game
Learn more
Lumia Stream Shop
we are happy to announce the grand opening of our new shop!
Shop now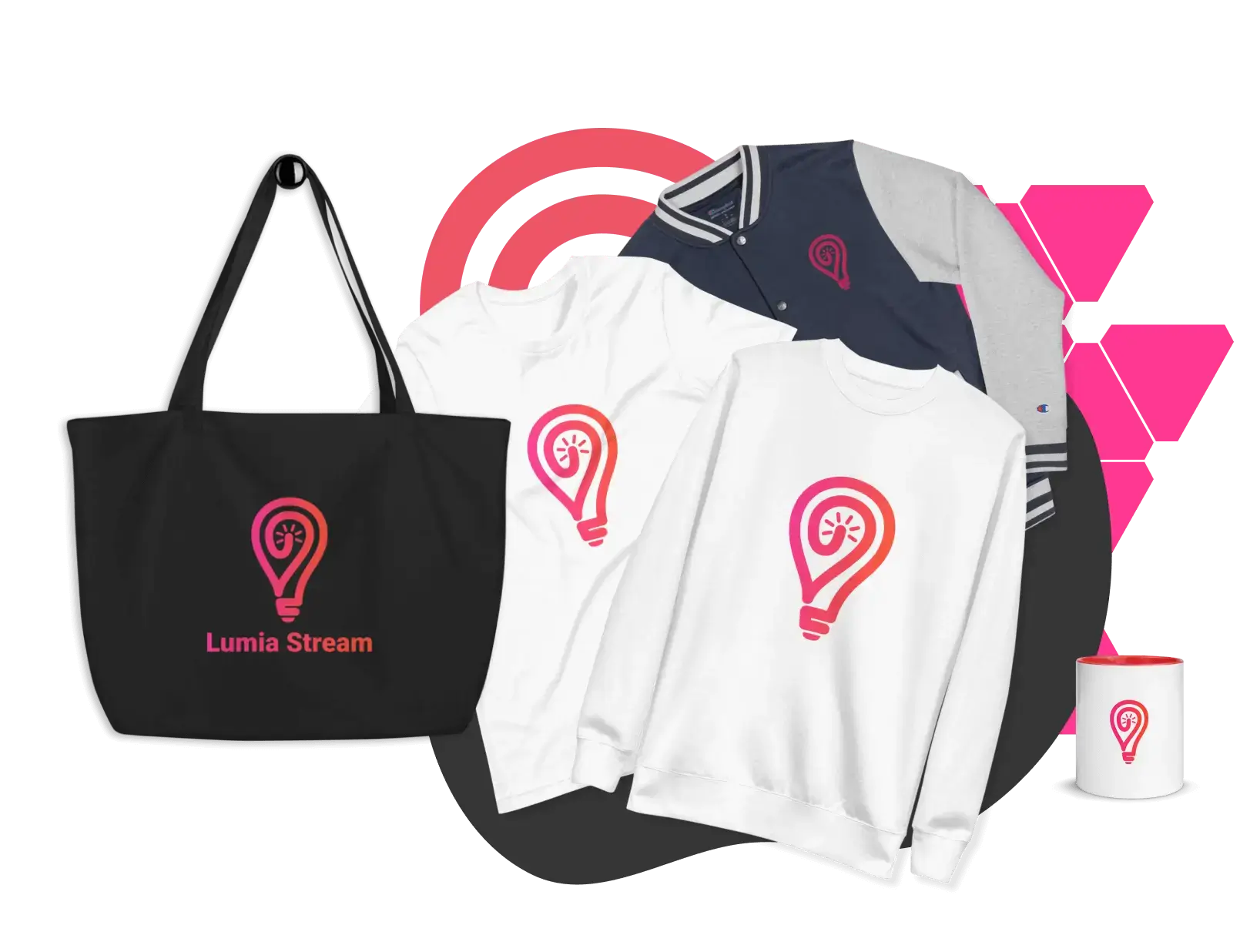 Features
Main
Unlimited chat commands
Unlimited Twitch channel points
Full alerts with variation
Light picker
OBS and SLOBS alerts
Hot keys
Create unique animations and reactions for new follows, subs, gift subs raids, tips & more.
Studio
Reactions
Scenes
Themes
Animations
Interactives
Fuze
Hype train
Studio reactions gives you the ability to setup a sequence of events that happen in a set order.
Commands
Chat aliases
OBS and SLOBS triggers
API
Color temperature
Text to Speech
Voicemod
Input Events
Trigger chat by using alternative text for one command
Configuration
Profiles
User levels
Light zones
Chat bot
Lumia allows you to set up multiple profiles with different settings on each
Extended
Elgato key light
Overlays
Alert variations
Twitch extensions
Connecting Elgato key lights to Lumia Stream gives your viewers the ability to take control of them via chat commands, twitch points, and alerts!
Music/VJ
Midi
OSC
Create unique animations and reactions for new follows, subs, gift subs raids, tips & more via Midi
Input devices
TouchPortal
Stream Deck
Control Lumia Stream from the Touch Portal app with pre-made shortcuts ready to use.
Lumia Stream Software
Everything conveniently located under your fingertips.
Get Lumia Stream Free
Available on
Windows &
Mac &
Linux
Integrations
streaming platforms & services
extended services
Lights
Smart Plugs
Control Devices
protocols
There's more
You can do a lot more than you think with Lumia Stream.
@aggressive_stepdad
"They eased all of my frustrations and confusion with a very timely response. Together we were able to track down issues I was having in regards to setting up my Egato Key Lights! It felt like talking to a friend who knew what they were doing while remaining extremely professional! If I ever have issue (which i doubt I will)"
Stay up to date with the latest announcements.
Made with love for streamers, by streamers.